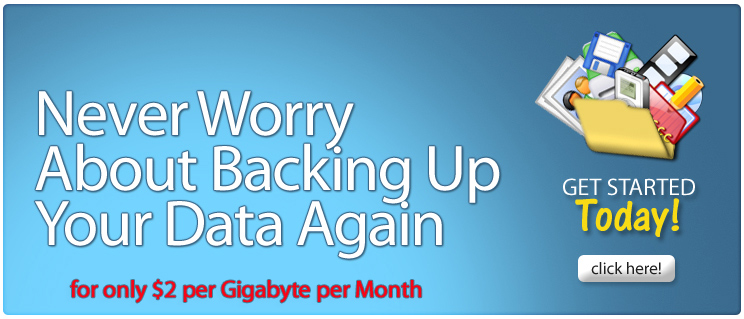 How do you back up your critical data?
CDs and Tape Drives are unreliable, time consuming and expensive. Now there is another alternative for backing up all of your personal and corporate data.
R Kive's remote data backup services provide a secure and effective online backup solution that's amazingly simple and economical to use. R Kive provides online data backup, recovery, and other data services for individuals and businesses of all sizes and types. We tailor packages for residential users, home-based and small/medium businesses.
Remote Backup accomplishes several essential steps that are often overlooked or done improperly by other backup software. Although Disk Drives are inexpensive, it does not help to mirror your data by adding more disks to your own computer. A virus, fire, flood, power surge, robbery, etc. could still wipe out your local data center.
That's where RKive.us comes in.
Simple and affordable... if you're familiar with Windows and using a web browser you'll see how easy it is to setup backups on your network...
With different levels of service and customization available... take a look at our Service Plans to see which is right for you...
Save money - Save Time and getting some peace-of-mind are just some of the benefits of On-line Backups and Data Storage...