Do You Do Some or All of Your Work From Home?
Are You A Student?
Do You Have Countless Memories in stored Photos & Files?
Is Your PC Set Just the Way You Like It?
If you answered YES to any of these questions you should be backing up your data online! Everyone, not just businesses needs a backup of their data. Your 'System Restore Disk' will restore your PC to your original state and will not restore your data. Saving a restore point on your PC is worthless if your hard drive fails. Backing up all of this, your systems state, your important data and emails is now a simple and affordable solution that you can do through any internet connection.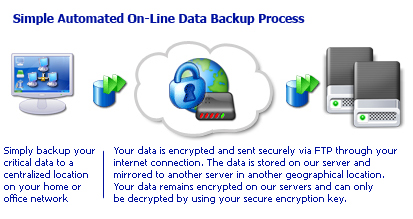 | | | |
| --- | --- | --- |
| ADVANCED SERVICE PLAN | | STANDARD SERVICE PLAN |